Cultivate Life...
the journey IS the destination!
Reiki Treatment Schedule
Tuesday, Thursday, Friday and most Saturday's
Serenity Shoppe
214 N. Washington. St.
Snow Hill, MD 21863
410-251-7701
Interested Reiki Training? Follow this link...
Do you have a venue? Are you in charge of scheduling the speakers for your group? I Love to Travel! This link will take you to my bio page.
~*~*~*~*~*~*~
Take Control of Your Energy
Introduction to the Chakras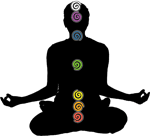 Take your wellness routine to a whole new level. Chiropractic, Acupuncture and Reiki are just a few of the healing methods that work on the energetic level of our being.
Learn how to access the energetic level of your being via the Chakra system, a 4,000 year-old model brought to the West through the tradition and practice of Yoga.
Join me for an informational seminar which will cover the basic history of the chakra system, the location and overall meaning of each chakra, and a guided visualization focusing on each individual energy center.
I offer weekend seminars a couple of times each year for those interested in exploring the chakra system in more detail. Find out how to register via this link.

~.~.~.~.~.~.~.~.~
~.~.~.~.~.~.~.~
Web Site Development for Holistic Professionals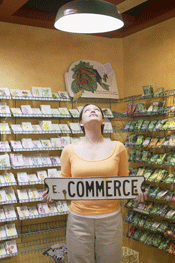 A web site is a dynamic entity, meaning it is something that will most likely grow as you do.
While it's true that the structure of your web site (appearance and ease of navigation) are very important, it's the content that gives it Life and draws in the clients you want to serve.
Since its inception in 2001, my intention for CultivateLife.com has been to serve as a resource for those who are looking for ways to be happier. As you have been strolling around my site, how does it make you feel?
Does it lift your mood?
Do you sense there may be something here for you?
Does it inspire you to want to come out and meet me at one of my public appearances?
If you were going to purchase one of my offerings, would you trust you would be satisfied with your purchase, and that I would immediately respond to your concerns?
If your answers are yes, it means I have been able to convey my authentic self over this medium. If you'd like your web site visitors to get the same sense about You and your holistic business, sign up for this class!
Are you in the process of developing content for a new, or existing, web site? If so, this class may be jsut what you have been wanting to find. The whole program actually consists of two parts that span 5 weeks time.
Part I is a day long seminar. It will cover the basics such as procuring a domain name and choosing a web host. You will also construct an outline of your site, and begin writing the content for your Home page and About Us page.
Part 2 will consist of 4 weekly teleclasses to help you stay focused as you complete the rest of the content for your site.
Here's what You Get if you participate:
You Get A workbook packed full of exercises and prompts that will help you describe the essence of who you are and what you offer.
You Get a full day in-person class.
You Get 4, weekly, one and one-half hour teleClasses to help you stay inspired until you complete all the content for your site. A TeleClass takes place over a conference line to save you both time and money. Plus, since you won't need to drive anywhere, you'll be helping the environment as well!

Each week we will go over the previous week's assignment, address questions, and introduce of the focus of the following week.
You Get Me! Instead of hours of frustration, you'll have lots of fun because you'll have full access to all of the wisdom I have acquired over the past 7 years of managing my own successful web site.
You Get a one-on-one call with me to focus on your personal situation.
You Get access to recorded calls if you miss one of the live sessions.
Here are the major topics we will cover:
What is the purpose of your web site?

Who are your ideal visitors?

How will you draw them in?

Finding the words to connect you and your visitors.

Sound, Video, Vibrancy! Adding dimension to your site.

Create your own products, or promote products you use and trust.

. Operate a virtual storefront. It's easier than you may think it is!
All calls will be conducted over a phone conference line. You may incur long distance charges, contact me if you'd like an economical alternative.
Back to the Grow A Business page.

~.~.~.~.~.~.~.~.~

Encore Career: Moving from Success to Significance
This course is designed to enable adults in mid-life to create a roadmap to their second or "encore" career. Over the 6-week course you will inventory your past education and experience, and explore your individual preferences, strengths, passions, and sense of purpose. Along the way you will also identify core values, unique gifts and talents.
With this priceless information in hand you will be able to easily identify possible career options and education/training requirements and craft an action plan for achieving your revised career goals.
Back to the Grow A Business page.

~.~.~.~.~.~.~.~.~
~.~.~.~.~.~.~.~.~

Informational Seminars about Life Coaching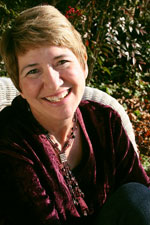 If you've been wondering what all this Life Coaching stuff is about, I'd love to meet you. I'll start out by sharing a bit about how coaching came about and who it serves. I'll also cover what it means to be a "Certified" Coach and a little about my journey.
After that we discuss ways you can live a happy life in the world we live in. I invite any and all questions because questions always lead us in delicious directions!
So come on out if you want to feel better for a while. Even if you're already happy right now. I look forward to meeting you.


~.~.~.~.~.~.~.~.~
~.~.~.~.~.~.~.~
Seaside Dance Academy
Holiday Spectacular 2008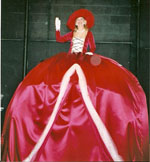 Reprising my role as Mother Ginger for the 6th year in a row!

At: Ocean City Convention Center, Ocean City, Maryland
Date: Saturday, December 20, 2008
Time: 2 shows - 12 noon & 7 pm
Investment: $15 adult, $10 students & seniors
To register:Tickets available at the convention center or at the studio beginning November 1, 2008. Call 410-629-0377. You can also purchase tickets at the door.

~.~.~.~.~.~.~.~
~.~.~.~.~.~.~.~
Rejuvenating Reiki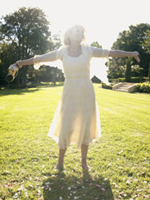 Reiki is a Japanese form of stress reduction and rejuvenation that also promotes healing. I like to call it an Energy Massage. I promise you'll leave rejuvenated and ready to take on the world!
I am offering Reiki sessions at BongosSalonSpa in Ocean City, MD every Friday beginning at 9am. Call 410-213-7607 to book an appointment.
Address:12445 Ocean Gateway Unit 7
Ocean City, MD 21842
I am also offering Reiki sessions at my home in Snow Hill, MD by appointment only. Email me or call 410-251-7701

Investment: $ 65 per one-hour session. $ 235.00 for
Four, one-hour Reiki sessions ($25 savings) Gift cards available.

~.~.~.~.~.~.~.~
~.~.~.~.~.~.~.~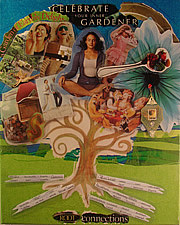 Host an Art Party!
This is a way-cool way to take your friendships to a whole new level!
Only $45 per person. Go through your magazines and cut out the pictures you like. Bring them to the party and I'll bring everything else.
Gather at least 6 girlfriends and get your project at no cost!
Schedule your party today by calling me at 410-251-7701 or by clicking here.
Or join in one of these public gatherings:

~.~.~.~.~.~.~.~
~.~.~.~.~.~.~.~.~
Making the Leap From Employee to Employer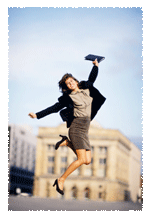 Jump off with me at this one day seminar that will focus on what you need to know before you begin the business plan. If you've been percolating a business idea that just won't go away, this is a low stress way to test the waters.
At: Wor-Wic Community College, Salisbury, Maryland
Workforce Development Building
Register through Wor Wic Community College or call me at 410-251-7701 for more details.

~.~.~.~.~.~.~.~

~.~.~.~.~.~.~.~.~
The Serenity Shoppe
Guided Visualizations:
Journey to the center of your world.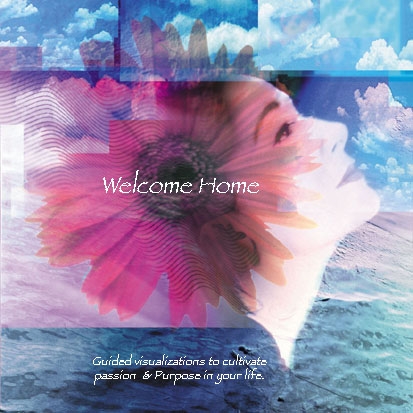 Studies have shown that the brain does not differentiate between what is real — or imagined.
It merely reacts to the thoughts we think most often.
Shifting the focus from what's going wrong to what's going right is an empowering process that slows down the aging process and helps our bodies heal more easily.
Guided visualizations are a gentle, well-established way to practice shifting your thoughts in more helpful directions. Join me for this 4-week program that will enhance your wellness routine.
Each week you will experience a different guided visualization followed by a related exercise and group discussion.
Week 1: Calming Inner Blocks – Allowing yourself to relax.
Week 2: Garden Gates – Make clear decisions about what to do.
Week 3: Future Self – What will your life be like?
Week 4: Who I Be – A look underneath your daily roles.
All of the visualizations are included in Diane's CD titled Welcome Home. Every participant will receive a complementary copy.